All About Lincoln Access Rewards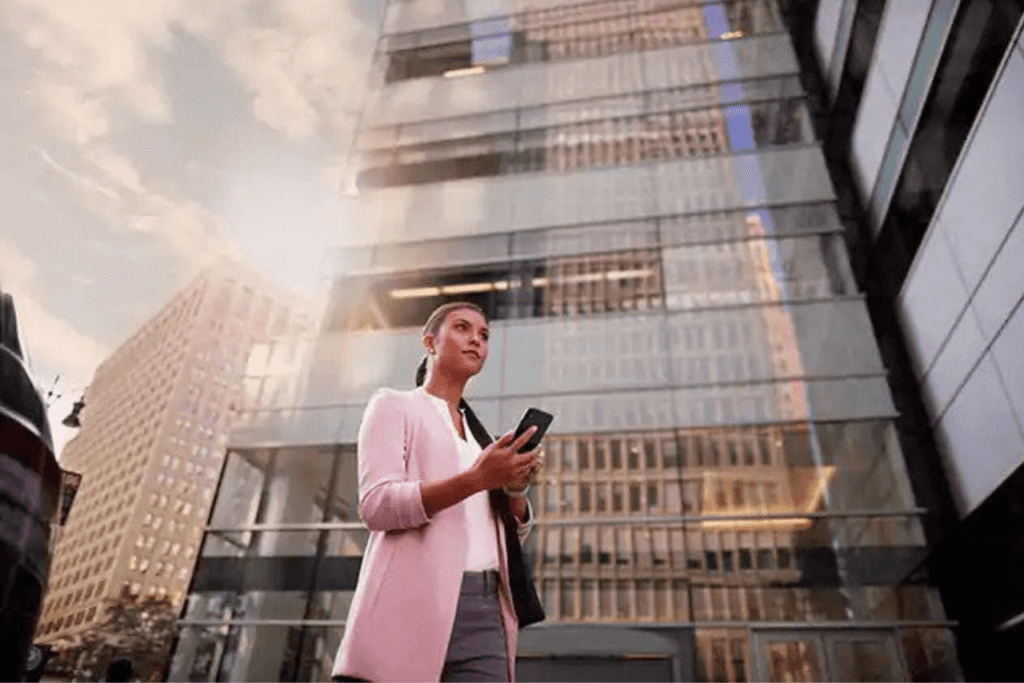 Meet Lincoln Access Rewards, your passport to a more exciting ownership experience. The Rewards program encompasses three membership tiers, offers enhanced point earning and redemption opportunities, and allows access to exclusive events and offers.
How It Works:
There are four key elements to the Rewards program:
Earning- earn points by spending at your dealership and engaging with Lincoln services

Redeeming- Redeem points towards maintenance and new vehicle purchases at dealerships, and for exclusive

Lincoln Service

experiences and offers 

Tiers- Qualify for one of three tiers based on

vehicle purchase

and brand loyalty

Experiences- Access unique experiences provided by Lincoln
For a full breakdown of the ins and outs of the Lincoln Access Rewards program, visit this FAQ.
Three Tiers



The Lincoln Rewards tiers mirror the names of Lincoln trim levels: Standard, Reserve and Black Label. Your initial membership status will match the trim level of the purchased vehicle. You can elevate your status by earning enough points to reach the next tiers. 
Wondering how a member's tier affects the perks and services received?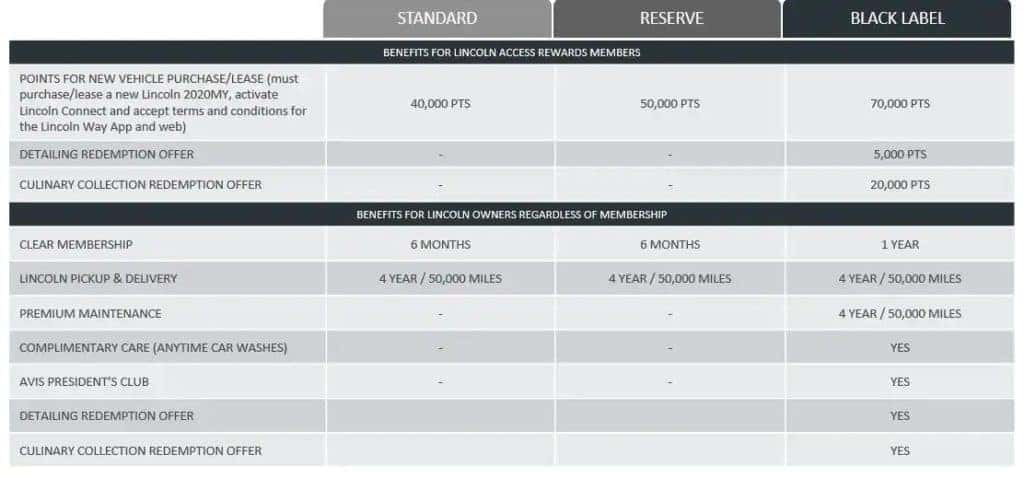 Enroll in Lincoln Access Rewards through the LincolnWay app (available for download in the App Store and Google Play) or through LincolnAccessRewards.com. Curious about the LincolnWay app? Read our LincolnWay blog. 
All LincolnWay users are automatically enrolled in Lincoln Access Rewards. If you joined LincolnWay prior to June 2019 all you need to do is accept the new terms and conditions and you'll be enrolled in Lincoln Access Rewards.