All About the Lincoln Way App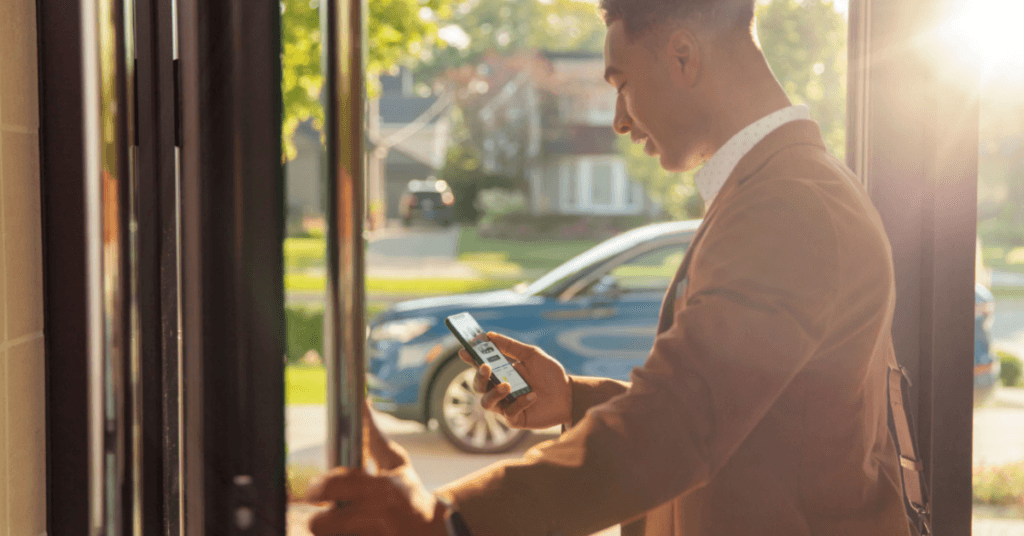 Lincoln Way is an all-inclusive, totally free app that puts all the tools needed to manage your vehicle in the palm of your hand. Lincoln Way has a broad spectrum of features; you can start your vehicle remotely, find and reserve parking locations before you hit the road, view fuel location and prices, access your Lincoln Concierge team, and much more, all from your phone.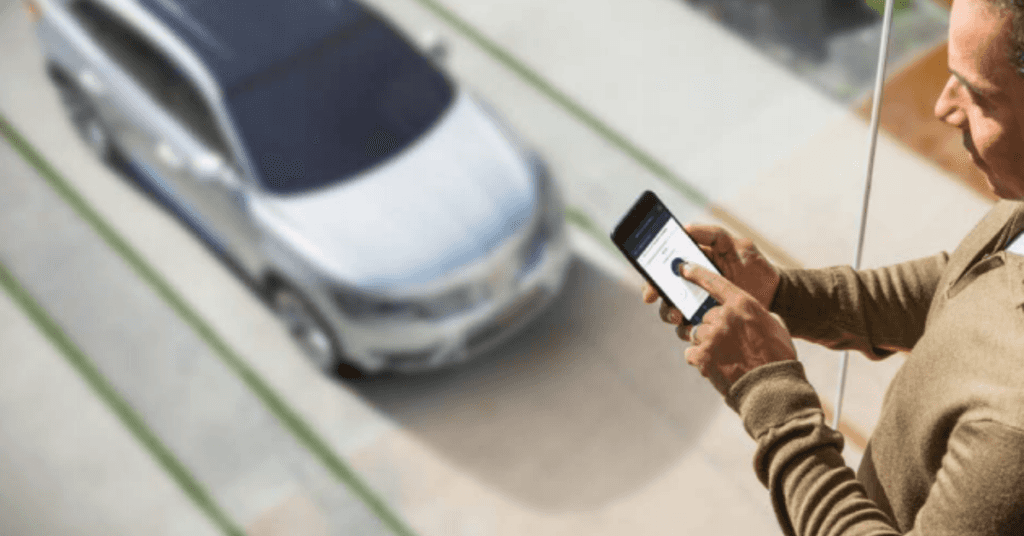 Navigating Lincoln Way
Move
Move gives you a convenient starting point to move through the day. The Move feature can help you:
Access complimentary Lincoln Pickup & Delivery™(2)
Quickly and directly access Operate, such as lock, unlock, start engine and schedule start (requires Lincoln Connect modem activation)
View vehicle details to monitor fuel level, tire pressure, oil life and access glove box materials
View preferred Dealer, service schedules and confirm Dealer services
Find:
Find helps you connect with the things you're looking for. With the Find feature you can look for:

Destinations, such as fuel, food, coffee,
shopping and more
Parking
Concierge:
Concierge is a virtual personal assistant for mobility. The Concierge feature connects you to:
Self-help — find answers to questions, learn more about your vehicle and get more information about Lincoln Way™ enhancements
Chat — improved chat experience while keeping the ability to call a Concierge. Adds chat history and timeline
Roadside Assistance — enhances ability to call and monitor tow truck arrival (coming soon)
Account:
The Account feature keeps security and login information; additionally, the Account feature allows you to keep track of your User Profile, App Settings and Messages.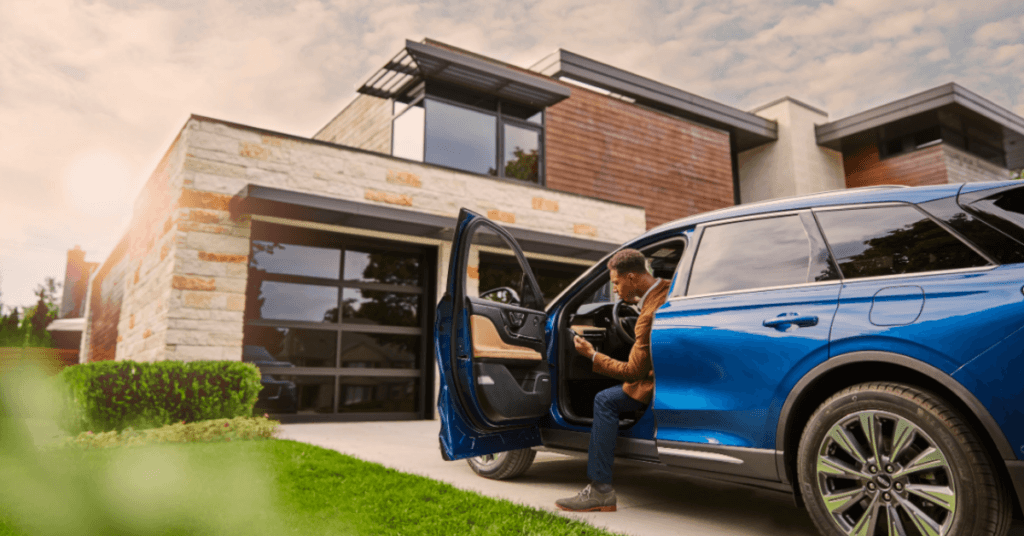 Lincoln Connect Activation:
With a Lincoln Connect-equipped vehicle (4G embedded modem), you can use the Lincoln Way app to remotely access vehicle features such as start, lock and unlock, vehicle status including fuel level and approximate odometer reading, and locate your parked vehicle. You can also schedule specific times to remotely start your vehicle so it's ready to hit the road as soon as you are. Lincoln Connect also features a 4G LTE Wi-Fi hotspot that allows users to connect laptops, tablets, smartphones and more. You can connect up to 10 devices at a time and maintain a connection up to 50 feet from the vehicle. The hotspot uses a powerful vehicle antenna that provides better coverage than a cell phone in spotty areas. Every new vehicle comes with a free three-month or 3 GB data trial.
To activate Lincoln Connect within the Lincoln Way app, select Vehicle Details after a Lincoln Connect-equipped vehicle is added, press Activate Vehicle and follow the steps to continue the process. To activate Lincoln Connect in-vehicle, start the vehicle and touch Allow on the in-vehicle touchscreen pop-up. This enables access to remote features and vehicle location
Activation Steps
To activate Lincoln Way;
Download the Lincoln Way app. For iPhone download from the App Store, and for Android phones, the Google Play store.
Create an account by filling out a form with basic information or log in using your existing Owner Account credentials.
Create a Touch ID or 4 digit pin for security.
Enter your vehicle information, by selecting My Vehicles, Add Vehicle, enter your vehicle VIN number (or scan it).
Select Finish.
Activate.